Tiktok has been the most used application in recent years and Pakistan, it has reached new heights of popularity for 2 to 3 years surpassing great digital apps such as Facebook, Instagram, etc. This application is almost on every mobile phone in Pakistan be it a housewife, a shopkeeper, a labourer, or a  businessman. The application has also been used for awareness and marketing purposes. Making TikTok videos is not everyone's piece of work, it needs a lot of talent to make creative videos, doing lip-syncing, and most importantly appearing in front of the world.  
Many Pakistani TikTokers who have worked hard and have gained popularity in recent years by their amazing work. Here are some of the TikTokers you need to follow.  
Jannat Mirza: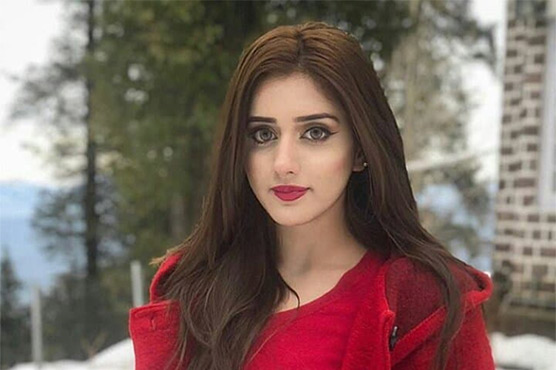 Jannat Mirza is the leading TikTok star who recently celebrated 10 million followers on TikTok. The 22- year-old is known for her perfection in Bollywood syncs, parodies, and beautiful features. She's also followed by a lot of young girls because of her dressing style and spotless skin. Jannat has also made her debut in Bilal Saeed's music video "shayar" and definitely slayed the music video. Tiktok star recently announced on Instagram that she has permanently moved to Japan which made her fans upset. 
TikTok ID: @jannatmirza
Following Jannat Mirza, the second most followed TikTok star is Kanwal Aftab having 9.6 million followers. She is not only a TikTok star but this 22-year-old has also been an anchor and a journalist at  Urdu point. She has been related to the field of journalism while doing a bachelor's in mass communication. But her TikTok videos gained much popularity due to her acting skills and her way of  presenting herself in front of the public by a great fashion sense
TikTok ID: @kanwal.135
Zulqarnain Sikandar is another most-followed TikToker having 9.2 followers. His account got a following because of his comedy videos, interesting advertising videos, and phenomenal lip-syncing. The 22-year old star is not only famous on TikTok but has a huge fan following on Instagram too. He has about 599k  followers on Instagram due to his eye-catching photographs. He's a heartthrob for many young girls. 
TickTok ID: @ch.zulqarnain25
Another talented lady who has taken TikTok by storm is this 17-year-old young lady Areeka Haq. This young sensation took everyone's attention with her cute expressions and great acting skills. Not only this she has also made her debut in Asim Azhar's music video Tum Tum which took the internet by storm. The already famous tiktok star reached more new heights after the music video which was a big hit, exceeding numbers of followers.  
TikTok @areeka__haq
Malik Usman Asim: 
If you love comedy and have a great sense of humour, then you need to follow Malik Usman Asim who is also known as molvi Usman. The comedy king has more than 7 million followers on TikTok due to his humorous and unique videos. This 28-year-old man knows how to lead a person to laughter fits with his entertaining videos. Many of his videos went viral on other social media applications which gave him huge popularity.
TickTok ID: @usmanasim66