Hira Mani has always been controversial after her interviews. Her love story is famous amongst all that she got to marry her husband (Salman, also known as Mani) by secretly taking his number from her best friend's phone who was also Mani's girlfriend at that time. Hira Mani is undoubtedly loved exceptionally by many because of her remarkable acting and emotions she put while delivering dialogue. She is known to make any script a hit.
In her recent interview with BBC news Asian network, she said that she loves her work but she is more concerned about her husband and children and that the women out there should do.he also said that she feels no shame to take her children along on set, she stayed at home when her kids were young. According to her, women says that career first and then marriage but she disagrees with it and says that marriage and children are also the most important parts of your life and it should always be given priority.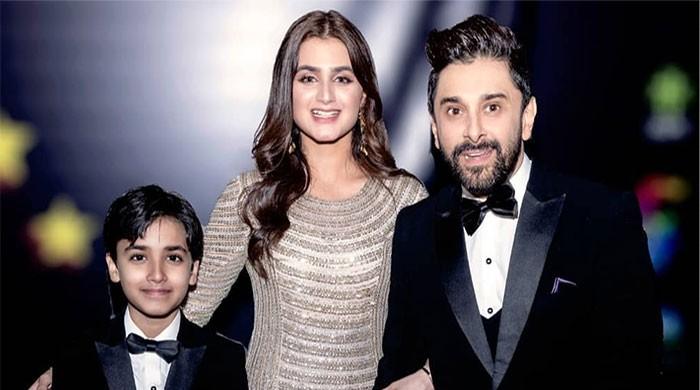 She said that her work is limited when she is on set but when home, she is just a wife and her kids' mother. And that is the message that she gave other girls too that never ignore your family and husband, be a good wife and a mother and then focus on career.
The message is powerful. Most of the ladies got motivated and learned a lot from it. They admired Hira Mani's thinking and said she's 100% correct while some of the feminists think that she isn't very right. Career building is important before marriage and children. It is as important as family and should not be neglected. Women can work leaving her kids with care and there is nothing wrong with it. Getting married at a young age can stop you from getting many opportunities due to hindrance and restrictions and so the marriage can be delayed as well.
What is your point of you on Hira's recent interview? Let us know.