Pakistan's showbiz industry has given chance to many new faces on silver as well as a golden screen but seeing their sibling coming forward was very rare. In this era, when people have become more acceptable to the profession, we see that sibling duos are being launched together or sometimes one after another.
Let's look at most loved celebrity duos of 2020.
Aiman and Minal Khan
Aiman and Minal stepped their feet in the drama industry together, being twins, they were seen in every serial as chubby little girls who have now grown up to pretty divas. They are known for their weight loss and transformation and are "goals" for young ladies out there. The duo has also recently started their clothing brand after Urwa and Mawra and the response is great. Aiman is also the most followed Pakistani celebrity on instagram.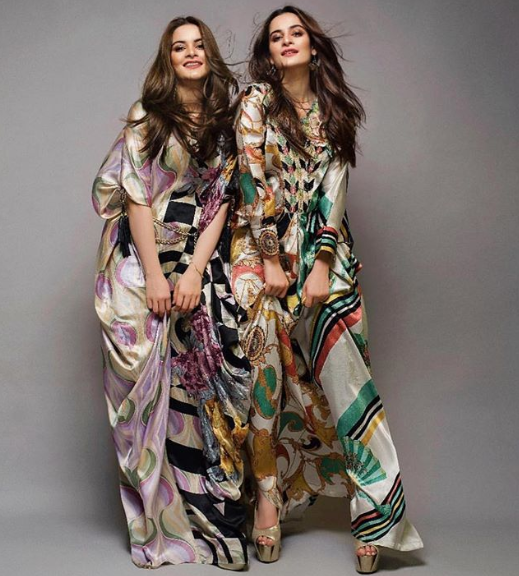 Aly sisters are known for their remarkable acting. Sajal being an elder sister was the first one to enter the industry and it didn't take long for her to build a fan following, Saboor later followed her sister's footsteps and is a great actress too. She has worked in lead next tothe most senior and versatile actors like faysal Quraishi
Have heard Like father like son, but the case here is, life father like both the kids! Momal and Shehzad are the children of the legendary actor Javed sheikh and are successfully doing dramas as well as movies.
The natural beauties started from Islamabad stag shows but have now transformed to the finest actresses, Mawra is a qualified lawyer while they both are also running their clothing business. They are loved crazily for their simplicity and soft nature. Their acting is versatile and we see transforming into every role according to the character.
Sarah Khan has become a big name in 2020, nobody can deny how pretty she is, also soft spoken. It took time for Sarah to get good projects but now we see her with only powerful scripts and Noor, on the other hand, is new to the industry and has done only a few dramas yet she is liked by many for her cuteness.
Which sibling duo you loved and followed the most in 2020?